Special Operations Bureau
Throughout the history of the NMSP, the state's legislature, New Mexico citizens, and the broader law enforcement community, have all played a role in shaping the NMSP into a modern and sophisticated law enforcement organization. As more and more requests were made of the NMSP to handle a myriad of enforcement activities, the agency grew into a specialized, and uniquely trained force. Listed below is a selection of NMSP teams, units and programs.
Crash Reconstruction Unit
The Crash Reconstruction Unit is comprised of New Mexico State Police officers from around the state who provide analysis and reconstruction of serious traffic crashes resulting in the potential for felony charges. The CRU has both a full time and part time component, and a number of CRU members are qualified as experts in both state and federal court. CRU members have specialized training and use specialized equipment to assist federal, state, county, and municipal law enforcement agencies with these investigations.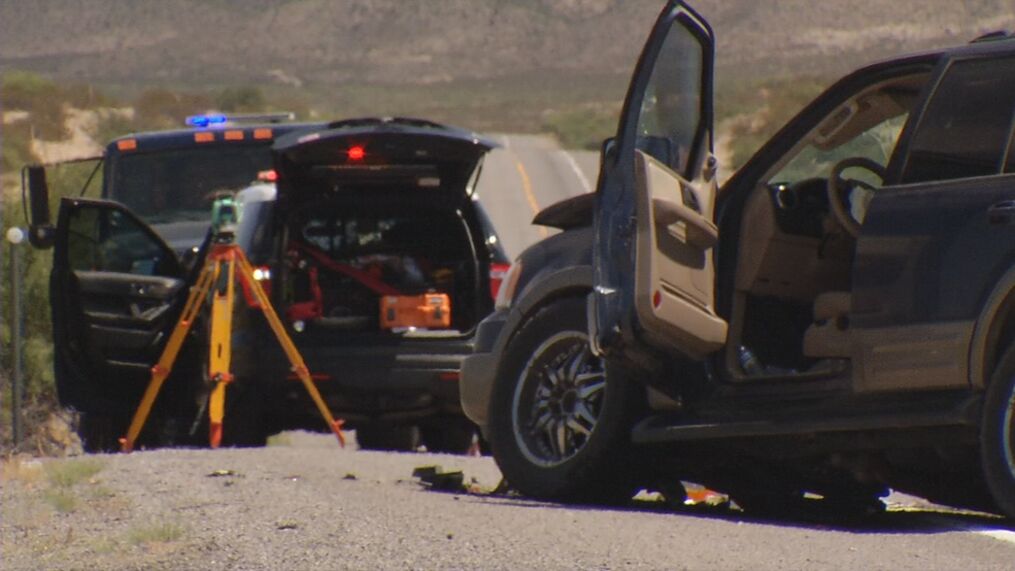 Aircraft Section
Since 1958 the New Mexico State Police Aircraft Section has been providing high-quality airborne law enforcement services to the people of the State of New Mexico. This nationally recognized airborne law enforcement unit operates an Agusta Westland A-109E "twin-engine" helicopter. The section is staffed by four full-time pilots, six full-time tactical flight officers, and one highly qualified FAA mechanic. The Aircraft Section deploys, often on short notice, state-wide in response to a wide variety of missions to include (but not limited to) search and rescue, airborne patrol, tactical law enforcement operations, complex criminal investigations, surveillance operations, and border security missions.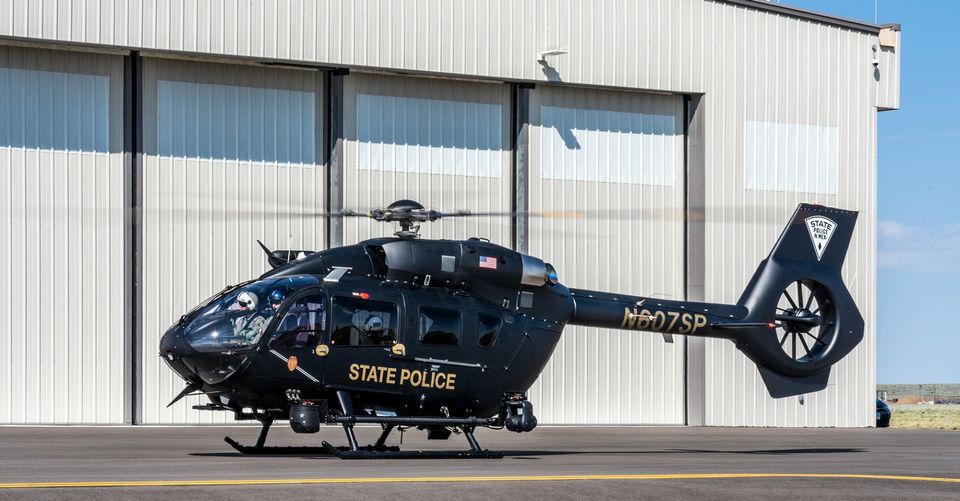 Honor Guard
The NMSP Honor Guard was created in July 1984 to provide a service during funerals of commissioned officers, retired officers, elected officials, visiting dignitaries or during occasions deemed appropriated by the NMSP Chief. Today, the Honor Guard is used in every corner of the state performing funeral details for not only State Police but for other government agencies upon request. The Honor Guard also performs details at many ceremonies where the posting of the state and national colors is needed.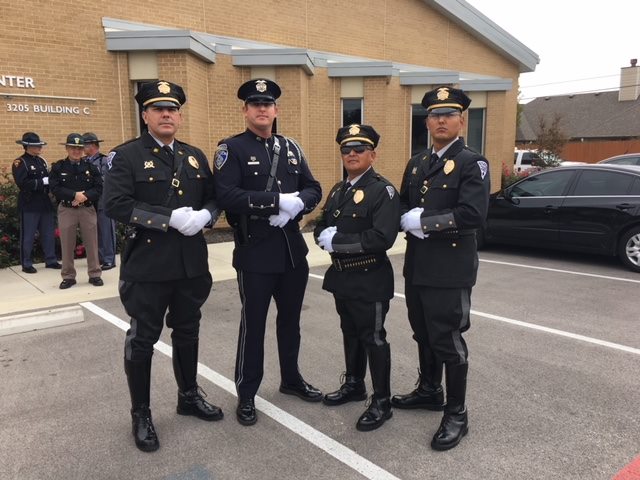 Motorcycle Unit
Created in 2002. The motorcycle has proved to be an essential tool in traffic enforcement and in responding to calls in high traffic areas. The motorcycle's inception into state law enforcement began many years ago, when the New Mexico Motor Patrol was created in 1933, a precursor organization to the NMSP.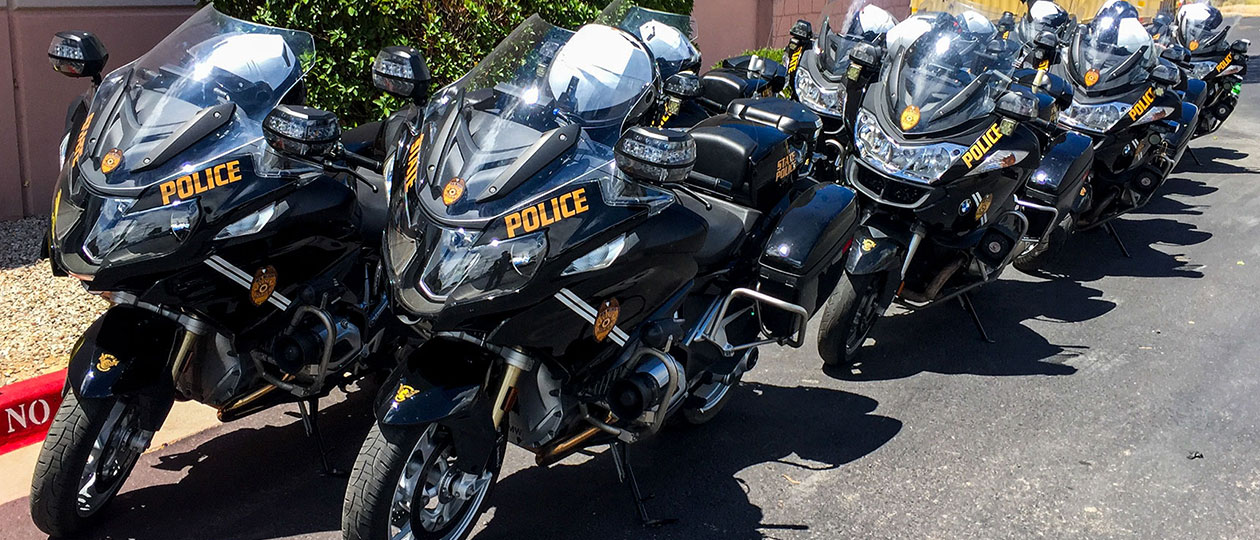 Search and Recovery Dive Team
The New Mexico State Police Search and Recovery Dive Team was officially established in 1963, in response to increasing demands for law enforcement divers to respond to drownings and underwater recovery of property and evidence. New Mexico is primarily known as a desert state, but within its boundaries are numerous bodies of recreational waters, as well as thousands of miles of agricultural waterways and rivers, which are visited by thousands of citizens yearly.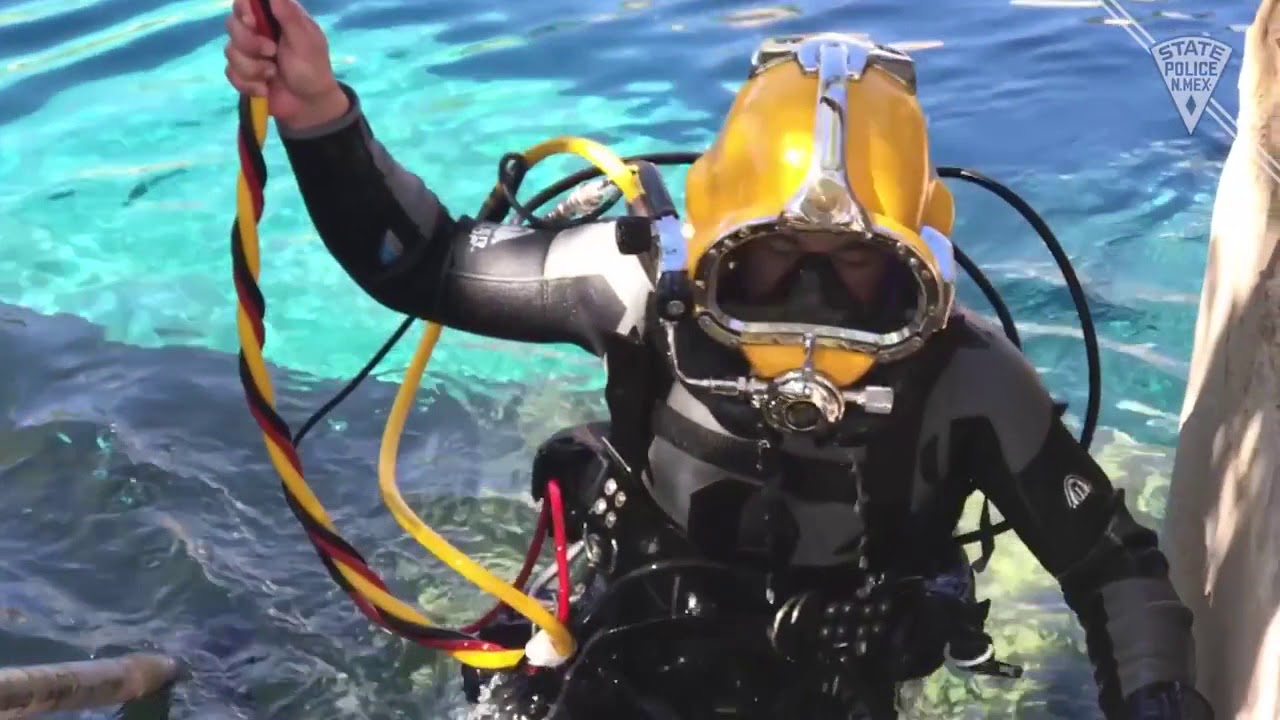 Tactical Team
The NMSP Tactical Team was formed in the early 1970's in response to Viet Nam war protests, but since then has evolved into a specialized force to meet new needs. The team is trained to respond to armed/barricaded subjects, hostage rescue, open field manhunts, high risk warrants and Counter Assault Team tactics for dignitary protection. In recent years, the Tactical Team has been trained in Hazardous Material Tactical Operations in order to function in full SCBA tactical gear in chemically threatening environments, such as exposure to methamphetamine drug labs.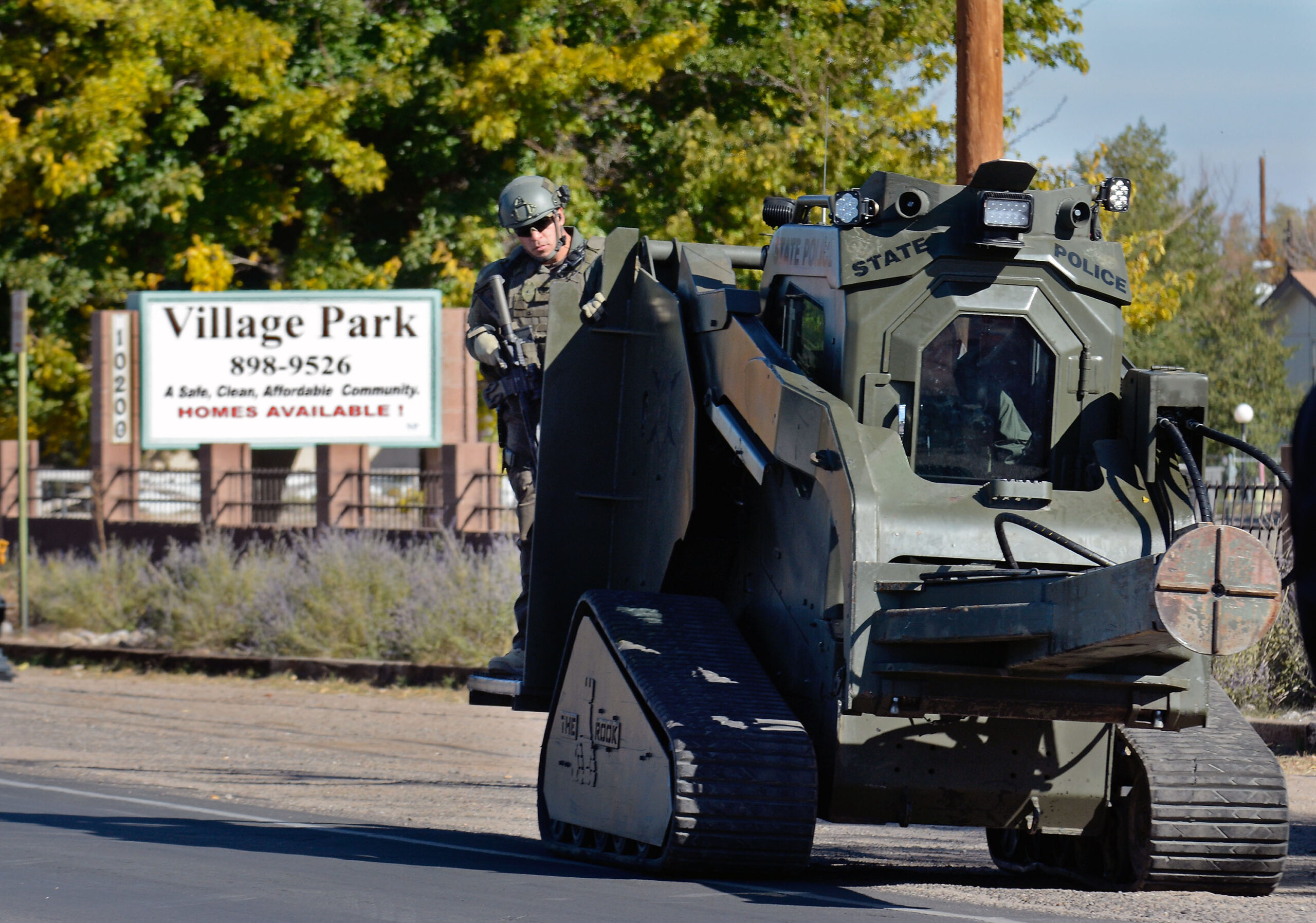 Crisis Negotiations Team (CNT)
The New Mexico State Police Crisis Response Team is comprised of eight negotiations team members and 25 intervention members, with one full time commander. The Team functions statewide. In 2016, they added a full time position to oversee and coordinate the Crisis Negotiation Team as well as to implement the Crisis Intervention Team (CIT). The CIT program is intended to bridge the gap between police officers and people suffering with mental illness whom are undergoing a mental or emotional crisis. This team has effectively and efficiently defused tense emergency response situations with a positive result for all parties involved.
| | | | |
| --- | --- | --- | --- |
| Special Operations Bureau | MAJ | Lorenzo | Aguirre |
| Special Operations Teams | CPT | Hugo | Munoz |
| Teams: TACT, EOD, CNT | LT | Tenorio | Jonathan |
| Teams: Motors, Dive, UAV, Honor Guard & ERT | LT | Carroll | Steve |
| Aircraft | LT | Victor | Gallegos |
| Homeland Security Section – SEOC | CPT | Mark | Rowley |
| Search and Rescue | – | Robert | Rodgers |